he Bulk SMS solution enables business communication over the mobile, creates new customer provides a cost effective platform for interacting with a wider audience in a very short span of time.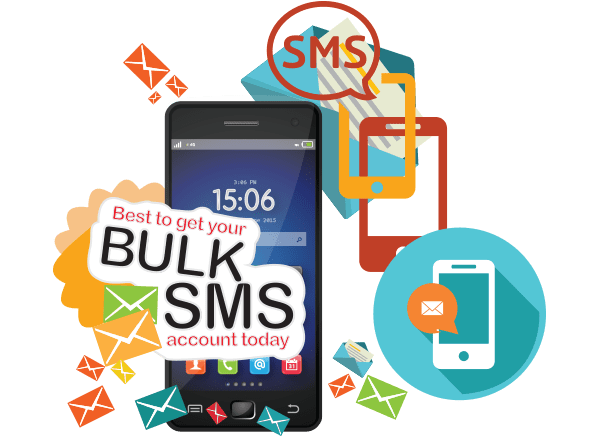 BULK SMS
Generally, Text messages are sent and received on your mobile phone or cell phone, and this technology is called Short Message Service ??" SMS for short. It's one of the fastest ways to stay in touch with friends and family, but it usually costs money to send texts using your mobile. Proper communication is necessary for companies that want to succeed and reach their intended consumers in this rapid digital age today. Bulk SMS (Short Message Service) is a powerful tool that has changed methods of communication. Bulk SMS allows companies to send multiple texts to many different people at the same time in big numbers. Bulk SMS transformed company interactions with clients by offering rapid, affordable, and engaging communication methods. It provides groups with a potent tool for successfully reaching their intended audiences, either for marketing, client engagement, event alerts, or internal communications. Companies may change their methods of communication and enhance their chances of succeeding in the age of technology by following the most effective practices to make the best use of Bulk SMS.
Benefits Of Bulk SMS
Cost-Effective: When compared with more normal methods of communication such as newspaper advertisements or mailshots, bulk SMS gives a less expensive messaging solution. Businesses can reach a broad audience for just a portion of the cost with reasonable pricing plans.
Broad Effects: Almost everybody nowadays has access to a cell phone, which makes them an important component of everyday life. Regardless of their place of residence or tool, companies can connect with a broad range of consumers with bulk SMS.
Simple Installation: Bulk SMS campaigns are able to setup up and delivered with a minimum knowledge of technology. Companies are able to launch and manage campaigns through simple platforms with easy-to-use interfaces.
Application Of Bulk SMS
Client Interest: Bulk SMS allows companies to interact and engage with customers fastly. Client loyalty and satisfaction can be improved by sending personal thanks, order confirmations, distribution updates, or asking for feedback.
Events Notifications: Bulk SMS is necessary for event organizers when it involves informing people of events, upgrading tickets, modifying the schedule, and providing major announcements. This provides effective organization and improves the pleasure of the event's entirety.
Internal Communication: SMS in bulk plays an important part in communicating within companies and in external communication. Companies can ensure successful communication across all levels regarding everything from employee alerts to urgent updates.
Advertising and Promotions: SMS in bulk is a wonderful marketing and promotion tool for products, services, and special offers. Companies may boost their chances of sales and conversions through the delivery of specific messages to a certain client category.
Best Practice Of Bulk SMS
Opt-In Subscriptions: Before delivering clients Bulk text messages, be assured they have provided their clear permission. Using an opt-in subscription assures lawful observance and generates a loyal and knowledgeable audience.
Personalize and Importance: Putting receiver names to messages and changing the message according to their interests increase engagement. Valuable and specific messages were much more likely to be remembered by consumers.
Properly declared Call to Action: SMS in bulk rates of response increase by simply stating the call to action. A simple but effective call-to-action promotes action, whether it leads clients to a website, finishes a purchase, or joins up for an event.
Time and Frequency: The frequency and timing of Bulk SMS messages must be taken seriously. Do not send messages at unusual times or overloading recipients with information; performing so could end up in opt-outs.