Web
Hosting
Web hosting is a necessity in today's digital world for making sure websites are visible to visitors worldwide. Whether it's a company website, a private blog, or an e-commerce site, reliable internet hosting is essential for maintaining an online presence, improving performance, and increasing the overall user experience. In this detailed direction, we're going to dive into the field of web hosting and examine its meaning, kinds, basic features, and suggested practices. To establish as well as maintain a presence on the internet, website hosting is important. When selecting a provider of web hosting, individuals and organizations can make informed opinions if they're aware of the numerous hosting types, key characteristics, and standard practices. A reliable and properly optimized hosting service ensures website accessibility, efficiency, safety, and flexibility, each of which supports a positive visitor experience as well as online success. The process of keeping and providing access to the files of a website on systems that are linked to an online network is often referred to as web hosting. Providing the necessary facilities and technological advances to handle website information, traffic, and safety, allows customers and businesses to easily make their online presence visible to consumers.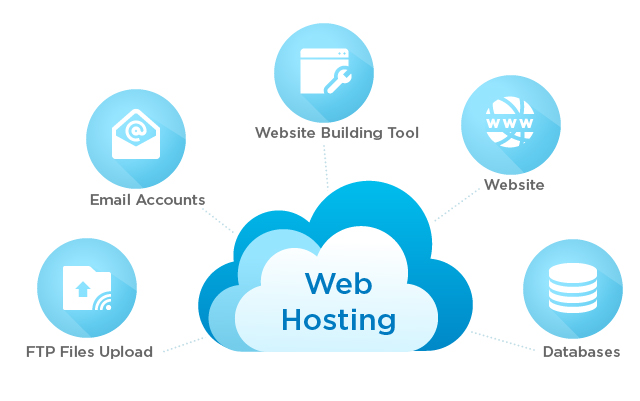 KEY FEATURES OF WEB HOSTING:
Disc Storage and Bandwidth: The amount of storage provided for web documents, databases, messages, and multimedia is referred to as storage space on the disc. The amount of data transferred between the website's visitors and the host is referred to as internet access. For webpage storage and effective transmission of information, sufficient disc space and bandwidth are needed.
Security Measures: Comprehensive safety measures such as network firewalls, virus checking, encrypted SSL certificates, and daily backups should be a part of website hosting. Websites are protected by these processes against online risks, breaches of information, and unauthorized entry.

Control Panels: A easy to use control panel (like cPanel ) provides website owners accessibility to a wide range of options to control their web hosting account, like the management of files, domains setup, e-mail accounts, and managing their databases.

BEST PRACTICES FOR WEBSITE HOSTING:
Website Optimization: To increase the performance of a website, optimize images, minimize code, allow caching, as well as take advantage of content delivery networks (CDNs) to speed up user access to content.
Monitor and Analytic: Apply analytics instruments for maintaining a watchful eye on site reliability, performance indicators, and behavior among users. Check these findings regularly to identify locations that might require improvement and to support your actions using data.